This site uses cookies to help speed up browsing if you do not to save cookies on your computer go to tools on your browser and turn them off. Personal data is not stored or passed on to third parties.This is in compliance with European directives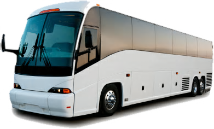 Every effort has been made to the accuracy of this web page. No responsibility for changes after publication or third party mistakes can be accepted

One free hot meal available per visit from Burger King, Costa Coffee, The Bakewell, Subway, Greggs, Chopstix, Lavazza or Freshii to a maximum value of £8/€10. Free hot meal includes a main meal, sandwich or Bakewell heat to eat meal, salad or soup option) Meal includes tea, coffee or dispensed drinks only.
Offer available when the member is accompanied by a minimum of 10 passengers. Hostesses can also avail of a free meal when there is a minimum of 20 passengers.
Member of the Coach Driver Loyalty Card must be visiting one of the participating Applegreen sites in a professional capacity in order to avail of the free hot meal
Offer is subject to change and can be withdrawn without notice
For full terms and conditions please visit applegreen.ie/rewards or call us on 00353 1 5124884 Monday to Friday 9am – 4.30pm.
You can also earn points on your purchases with your Coach driver card as it works as a regular Applegreen Rewards card in all of our sites. You receive 1 point for every 1 litre of fuel and 4 points for every €1/£1 in-store spend (with the exception of lotto, lottery tickets, cigarettes, tobacco products, phone & gift cards, stamps, bill pay, medicines and infant formula).
You can register your card online at www.applegreen.ie/rewards or call us on 00353 1 5124884 and we can register you by phone. Once you are registered you can use your points to redeem rewards online with our newly relaunched Applegreen Rewards Seat Swap. You can swap your car/coach driver seat for a more exciting one…..
Current Participating Sites:
Castlebellingham North & South
Applegreen Swinford
Applegreen Athlone
Lusk North & South
Applegreen Letterkenny
Applegreen Balbriggan
Enfield East & West
M1 Lisburn North & South
Applegreen Birdhill
Wicklow Services Area
Applegreen Buncrana
Applegreen Ballymena
Templepatrick Services Area
Applegreen Tramore
Applegreen Hillsborough
Lemybrien Services Area
Applegreen Wexford Drinagh
Applegreen Birr
Paulstown Services Area
Applegreen Clones
Cork North Ring
Applegreen Foxford
Applegreen Kilkenny
Applegreen N3 Cavan
Applegreen Swords Mountgorry
Applegreen Tipperary Town
Applegreen Tralee Food Court
Applegreen Tullamore Axis Park