This site uses cookies to help speed up browsing if you do not to save cookies on your computer go to tools on your browser and turn them off. Personal data is not stored or passed on to third parties.This is in compliance with European directives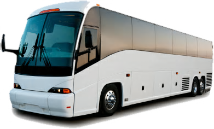 Every effort has been made to the accuracy of this web page. No responsibility for changes after publication or third party mistakes can be accepted




What you must have with you.
Spare glasses (If you normally wear them)
Warning triangle (in some countries you need 2)
Hi-Vis Vest
Spare bulbs
school signs
Original V5
Original MOT
Letter of authority which must be made out each trip
Letter of astentation
Waybill
Ministry euro licence green A4 sheet

In towns the speed limit is generally 50kmph. Speed limits are reduced by 10km/h in rain.
Traffic entering the main road has priority unless marking indicate otherwise.
Dual carriageways 110km/h
Other roads 90km/h

This sign is as you leave a town, & means the main road traffic has priority